Who we are:
organized in 1985
non-profit, tax exempt organization
100 members
Dedicated to help those in need & to share with the community their love of quilts.
Meetings:
2nd Tuesdays
6:30 sign-in & visit
7pm—9 pm meeting

Meet at:
The Brazos Center,
3232 Briarcrest Dr.
Bryan, TX 77802

Guild Mailing Address:
PO Box 9497
College Station, TX 77842

contact us

2018 membership form


(follow us on facebook)
About Us
Board Members
Calendar
Community Service

Education
Links
Member Functions
Quilt Show Postings
Contact Us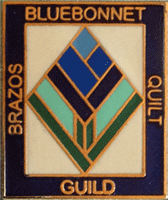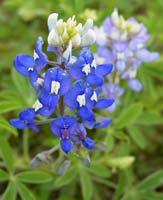 Home Page
| | |
| --- | --- |
| Next BBQG Meeting: | Tuesday, March 13th |
| Event: | Lecture: Lois Hallock – "Creating the Perfect Quilting Space" |
| Location: | The Brazos Center: Assembly 4 |
| Workshop: | Wednesday, March 14: "Quilting Space Design – Individualized" |
| Location: | American Legion Post 159: 101 Waco St. Bryan: (9am—4pm) |
| Statistics from last meeting: | 69 members, 2 new members, 3 visitors |
2018 PIPPS Challenge (Projects in Progress Previously Started)

Challenge to run January through November.
Find 10 sewing related projects that you would like to complete and number each project from 1 - 10.
At each BBQG meeting Kerry Dwyer will draw a number that will corespond with a number on your project list.
Your challenge is to complete that project before the next meeting.
Bring finished project to the next meeting for Show 'n Tell. Each month you finish a PIPPS your name will be entered in a drawing for a small prize.
All names will be combined and entered into the GRAND prize drawing to be awarded in November.

2018 PIPPS Challenge for March meeting: 9

Luci Smith Honored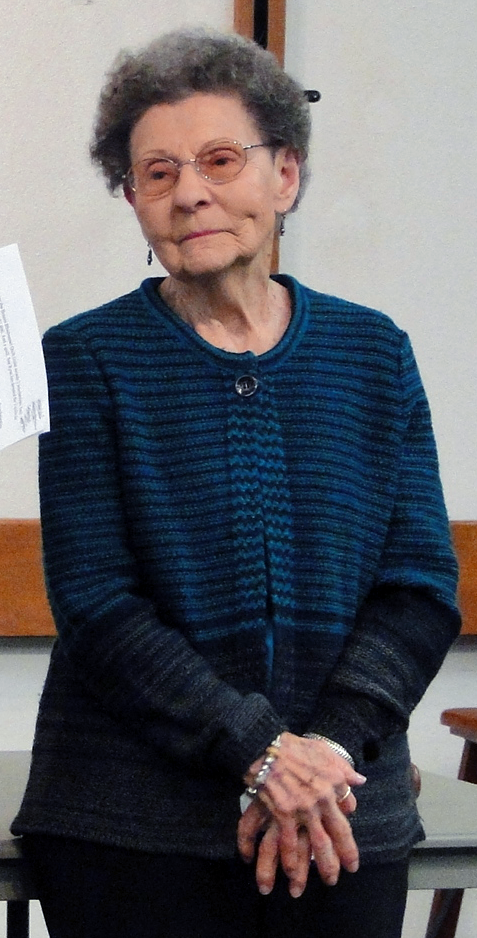 Luci Smith, founder of the Brazos Bluebonnet Quilt Guild, was honored by creation of a scholarship in her name. We are proud to fund annual college scholarships for Bryan/College Station graduating high school seniors!! These scholarships are awarded for higher education in the field of visual arts, family life sciences, career tech, or a related field at an accredited college or technical school. Application forms can be downloaded here: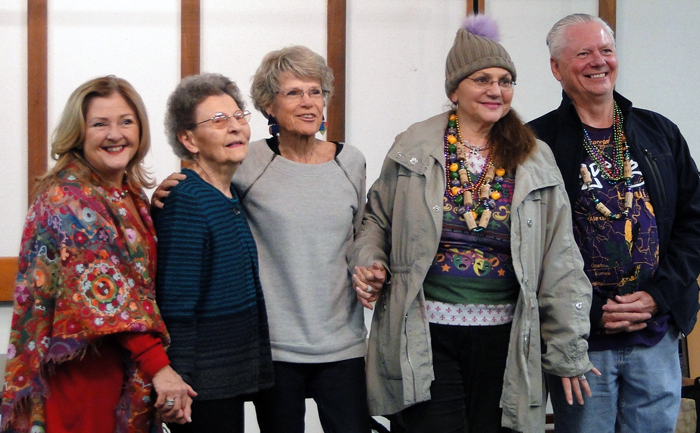 Luci was surprised by this honor, but her family was notified in order to be at the meeting to share this honor with her
                  

2017 Area Go Texan Brazos County:
Crossing The Brazos, by Judy Beskow
Winner Best of Division – Machine, Pictorial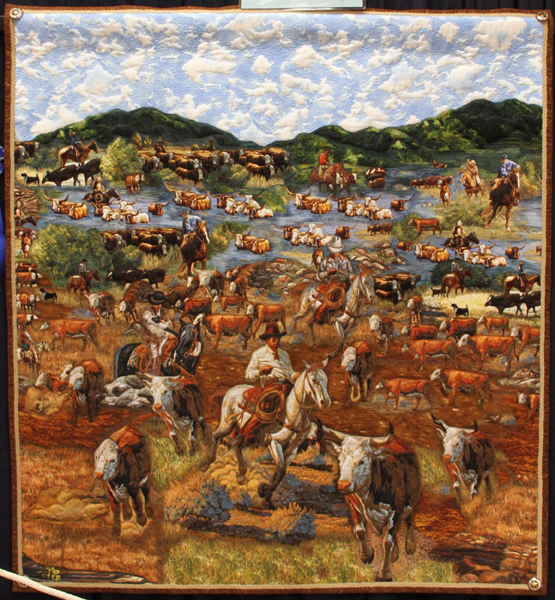 2018 Houston Livestock Show and Rodeo Go Texan Contests took place Saturday, Jan. 27, at The Great Southwest Equestrian Center in Katy, Texas. A total of 68 quilt entries boasted stiff competition in 14 categories.
(Look for championship quilts on display in the lobby of NRG Center during the run of the Show, Feb. 27 – March 18.) Close up of Judy's work can be seen below: