Who we are:
organized in 1985
non-profit, tax exempt organization
130 members
Dedicated to help those in need & to share with the community their love of quilts.
Meetings:
2nd Thursdays
6:00 sign-in & visit
6:30pm—9pm meeting

Meet at:
American Legion Post 159,
101 Waco St.
Bryan, TX 77803

Guild Mailing Address:
PO Box 9497
College Station, TX 77842

contact us

2021 membership form


(follow us on facebook)
Home
BBQG Quilt Show
About Us
Board Members
Calendar
Annual Donation Quilt
Area "Go Texan"
Scholarships
Member "Challenge" Quilt
Member BOM Friendship Block
Newsletters & Advertisers
Contact Us
Visiting
Donation Quilt Sign-up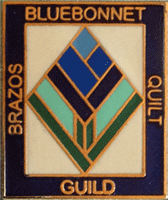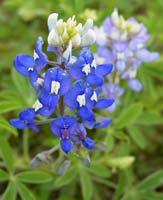 Home Page
Remember to direct your questions and concerns to the correct person!
newsletters are available for download on this website,
BBQG Board Members are listed on their own web page!
You can email any one of these volunteers for information!
Next BBQG Meeting:
Thursday, October 14th (click link below for map)
Event:


Monthly Guild Meeting:
* Voting for "Go Texan" Quilt
*Auction: Care Quilt Challenge Quilts from 2018 Quilt Show*Business Reports & Show 'n Tell


Location:
at American Legion Post 159
Workshops:

Oct 2 & 9:
Workshop: "Phyllis Cullen - It's All About the Face"
Zoom Workshop: 9am–1pm
It is so great to start participating in live monthly meetings and workshops again!

Be sure to check the calendar page to see what we are up to, and your GroupWorks account for up-to-the-minute info.

The BBQG Membership application for 2021 is available for download from either the about us page, newsletters page, or the home page of our website! Please mail the completed application, along with your membership dues, to the BBQG post office box.

Reminder: BBQG Board Meeting are typically held on the first Monday of the month at Hobby Lobby, in the back of the store. However they are being held via Zoom at the present time.
Meetings starts at 6pm and all members are welcome!