2015 BBQG Summer Retreat
The retreat will be held Thursday through Sunday on June 23rd - 26th at Magnolia Manor Retreat, off of FM 1774 between Magnolia & Plantersville, TX.

Registration will begin at the February Guild Meeting at 6:15 pm - 2016 BBQG guild dues must be paid to register.

Cost will be $300 for 4 days.

Attendance is limited to 24 people - sign up early!

Committee Chair: Rowena Reed
Committee Members: Peggy M., Deb D., Sue R.
2013 Summer Retreat Memories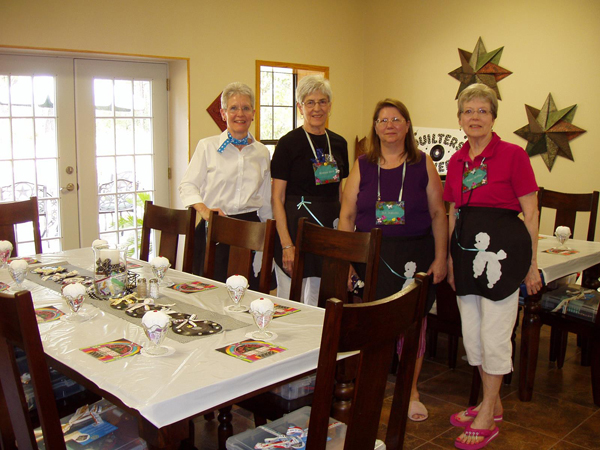 Sue Sprott, Rowena Reed, Deb DeRoche & Peggy Mobley (Committee Members)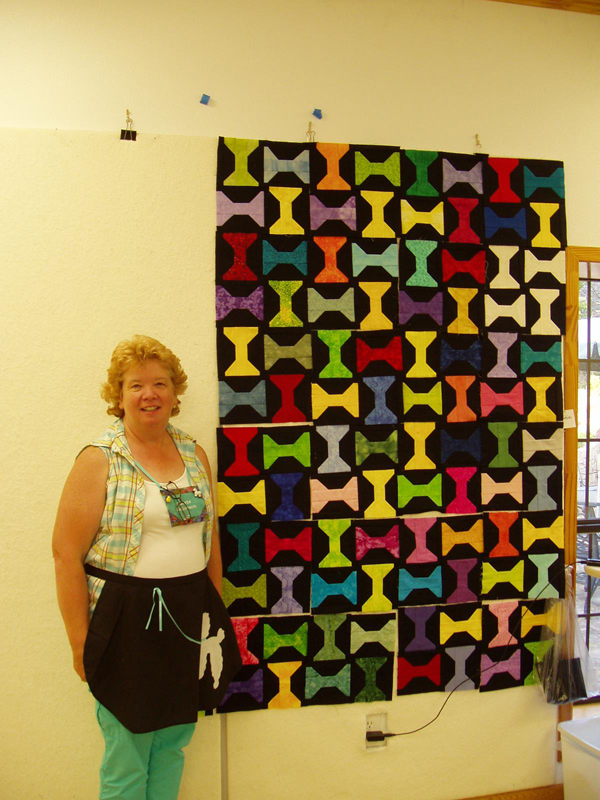 Carrie Anderson is standing next the the spool quilt blocks that she won.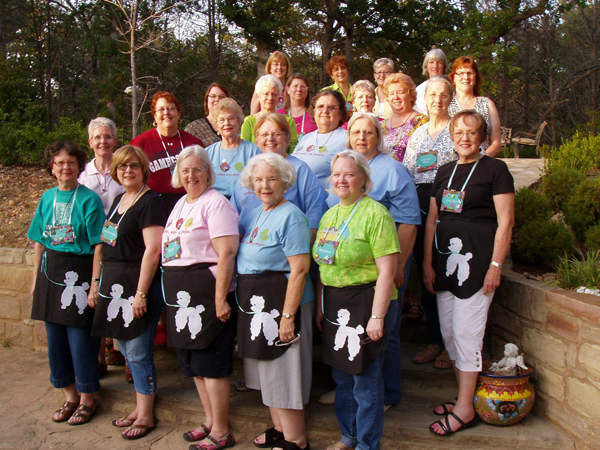 Group Shot of attendees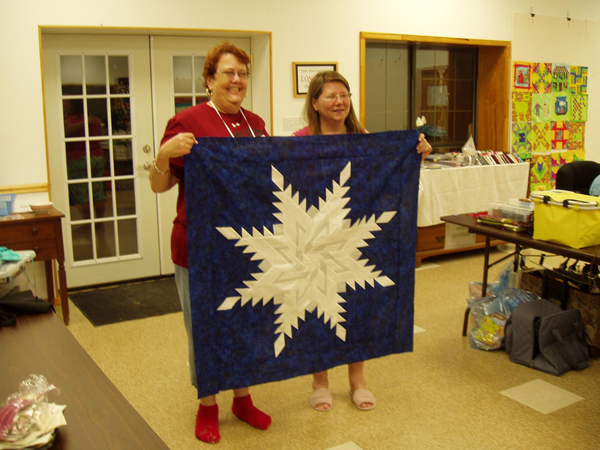 Maggie McGuire(L) showing her feathered star quilt top
from a class taught by Deb DeRoche (R).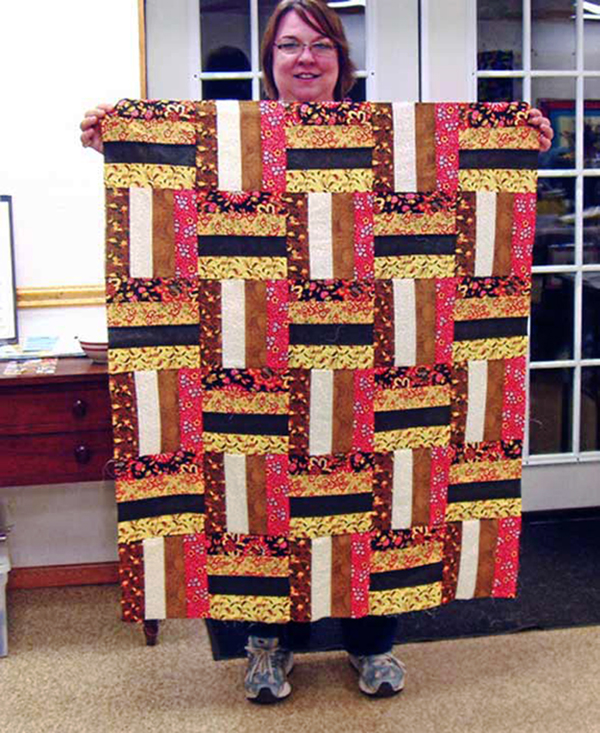 First time quilter, Lisa Hann showing her quilt top.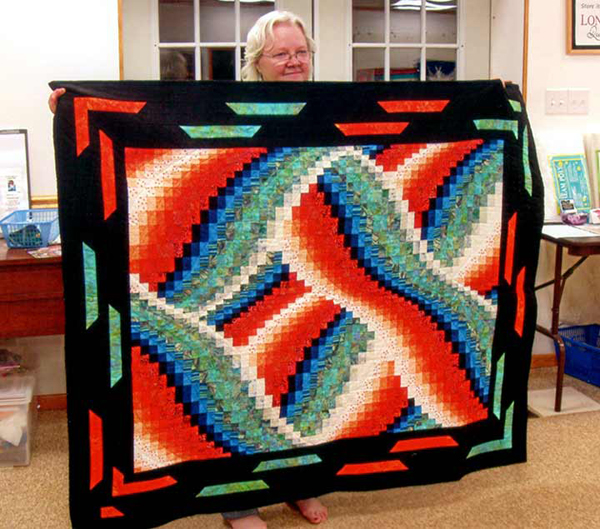 Melody N.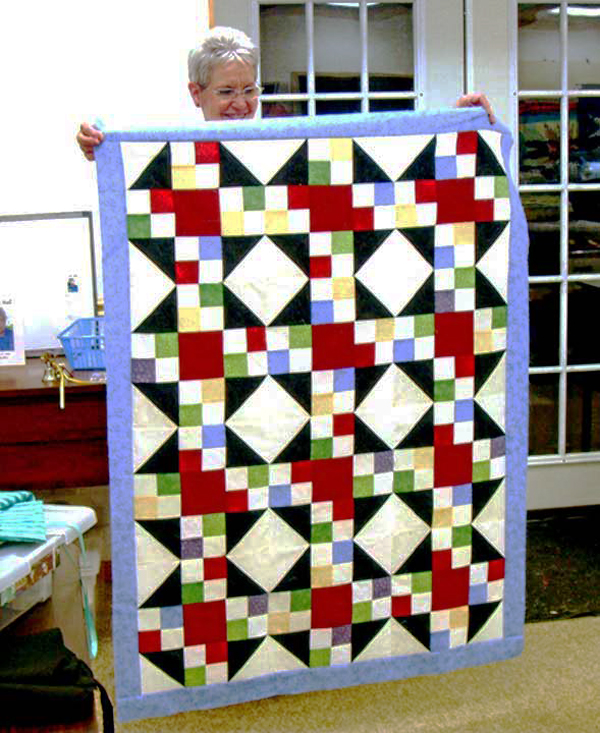 Sue Sprott showing the care quilt.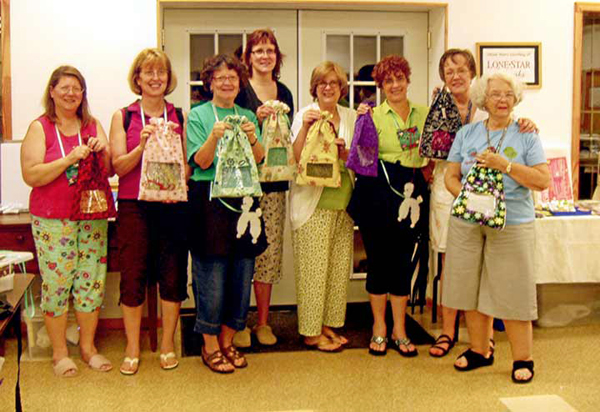 Peek-a-boo Bag Makers.
From L to R: Deb DeRoche, Sandy Smith, Carol Willson, Theresa Morrison, Sherrill Johnson, Nadine Stuth, Peggy Leach & Jane Waldrop
Committee Members: Rowena Reed, Peggy Mobley, Deb DeRoche, & Sue Sprott
If you are wondering about our past retreat, or you missed it last year, don't worry - you can still see what 2012 BBQG summer retreat was all about!