Community Service | Projects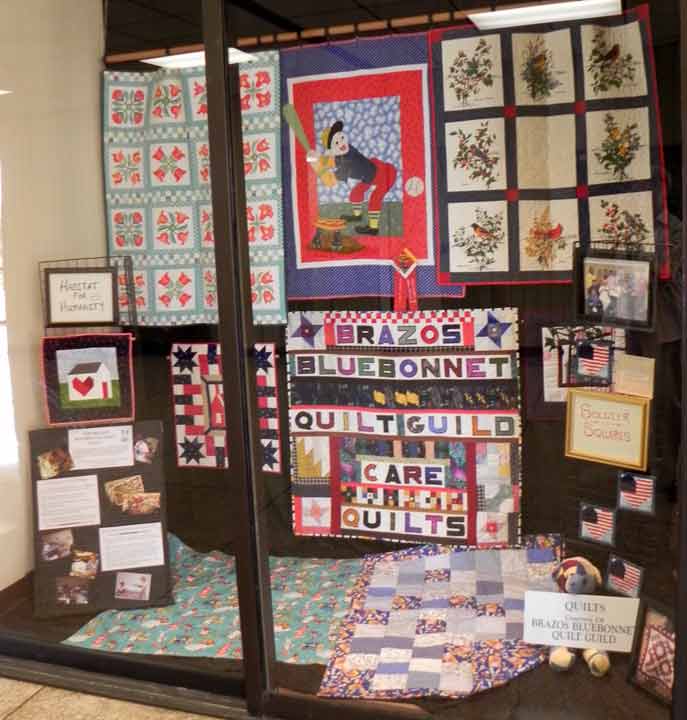 The guild is active in the community, demonstrating quilting techniques at various community events throughout the Brazos Valley.
Each year, the Care Quilt Committee coordinates donations of time and resources to create quilts to be distributed to support local charities.
Closest to our hearts is our effort to continually supply small quilts to Phoebe's Home, a safe house for battered and abused women and their children; Texas Department of Child Protective Services; American Red Cross to support their local disaster relief program; The Prenatal Clinic (where mothers earn points in the program to earn a care quit for their baby); St. Joseph's Cancer Center; and Still Creek Ranch (a home for troubled teens).
Most recently, the Guild has added Scott & White oncology to our list of recipients!!
The committee accepts donations of anything from fabric to finished quilts - and everything in between!