BBQG Quilt Show
BBQG 32nd Quilt Show: Garden Party
September 6th & 7th, 2019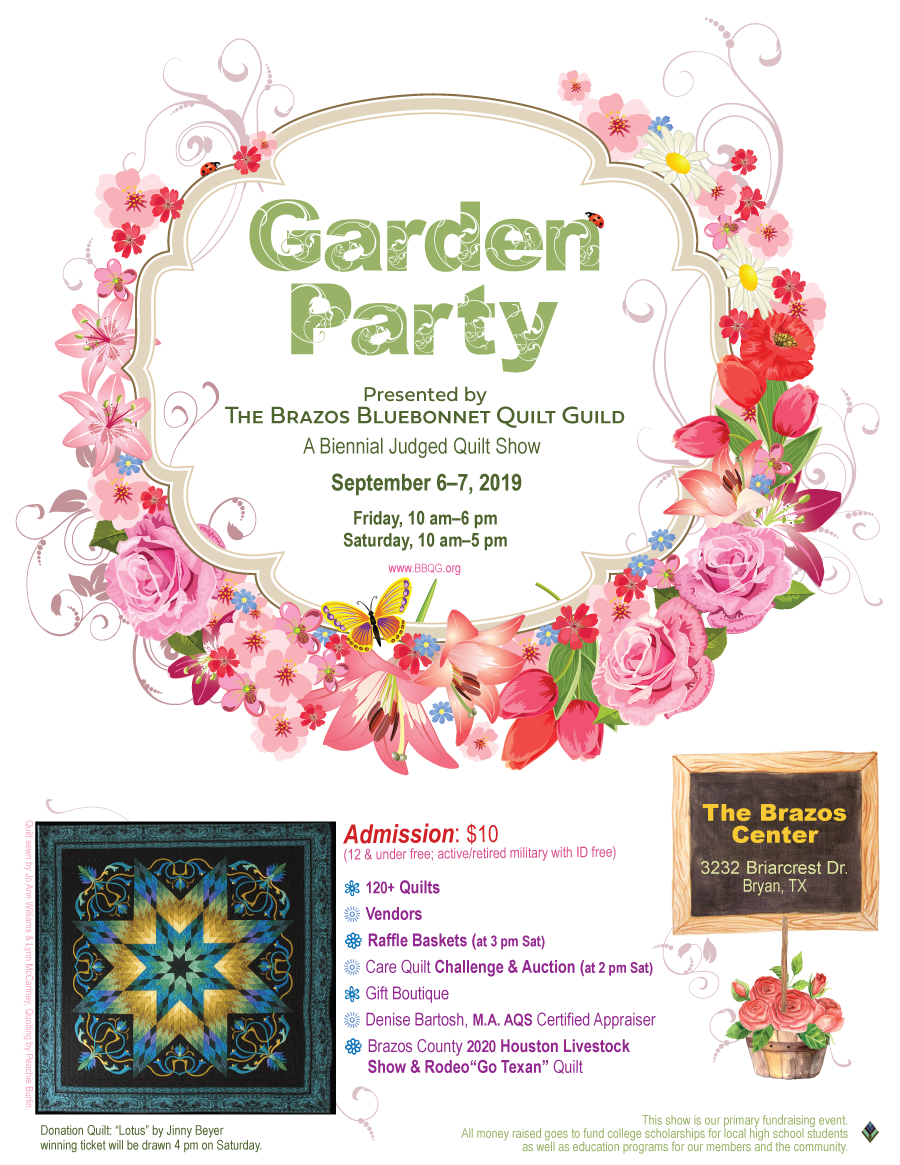 The theme category for the quilt competition will be "Wild Flowers".

The care quilt Challenge category will be "Garden Creatures".
This show is our primary fund raising event. All money raised goes to fund college scholarships for local high school students as well as education programs for our members and the community.

Please note: Houston Livestock Show and Rodeo releases their rules the first of December, each year.
As soon as we receive an updated copy, it is reviewed to ensure our winning quilt complies with these rules.
Quilt Appraisals:
Denise Bartosh is an AQS certified appraiser of quilted textiles. She will be available to do appraisals by appointment only: Call 979-278-6362 or 979-229-3978. Quilt Appraisal: $ 45.00/quilt

- - - - - - - - - - - - BBQG Member Only Information Below: - - - - - - - - - - - -