Community Service | Donation Quilt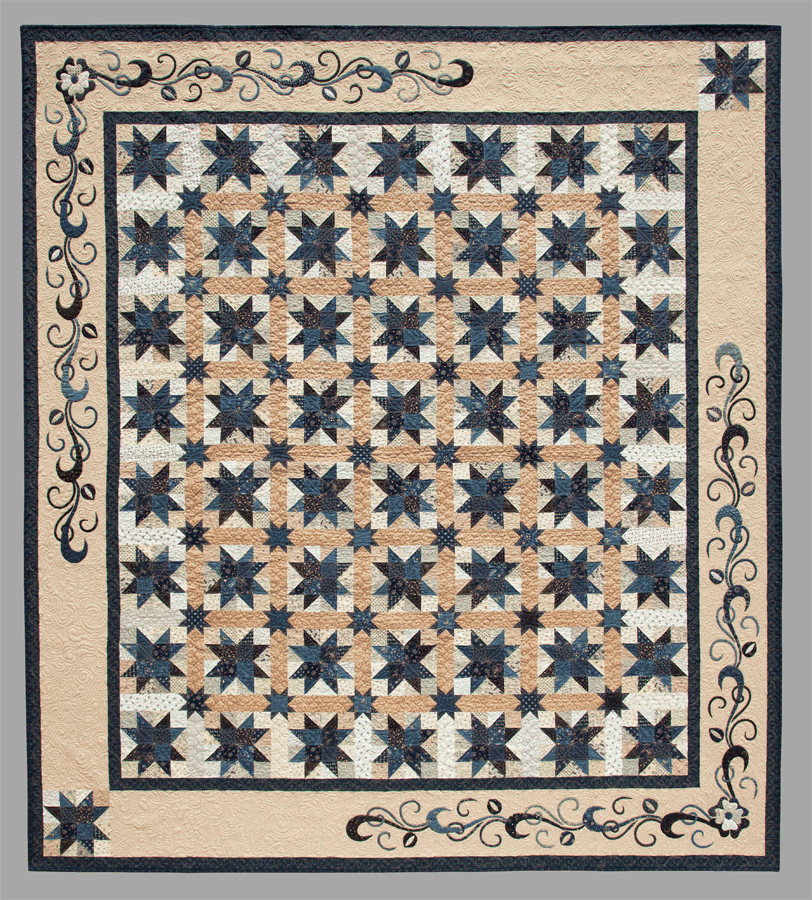 2017 Donation Quilt - "Reach For The Stars"
"Reach for the Stars," was inspired by a Red Crinoline Quilts pattern by Paula Barnes named "Gettysburg."

BBQG member Shirley Day cut the fabric for this quilt in preparation for a workshop before she passed away. Sue Idol pieced the quilt and Fran Gray appliqued the boarders. It was then quilted by Linda Bridges! The quilt will be appraised; the appraisal form to be given to the winner along with the quilt.

The annual "donation quilt" is our biggest money maker, helping us to provide annual scholarships to Bryan/College Station high school seniors!

Keep watching for the quilt, as it is displayed around town!
Tickets may be purchased from guild members. They are $1 each or 6 for $5. A Paypal account has been setup to allow internet donations to be made as well! More information to follow shortly!!

If you know of a great place to show this year's quilt in person or would like to help coordinate showings, please contact our donation chair.

Jo Ann Williams — committee chair & "quilt-sitters" scheduler
Jo Ann Williams — visiting donation quilts coordinater


BBQG 2016 Donation Quilt - "Color In Flight"
Congratulations to Cathleen Wilcox Auld, who won the 2016 Donation Quilt! This beautiful quilt earned the guild over $6,000! Thank you to everyone involved!!