Community Service | Past Donation Quilts
These beautiful quilts are posted here as an inspiration and a reminder of all the wonderful work that has been done by the guild!
"Reach for the Stars" — 2017
Quilted by: Linda Bridges
Designed and sewn & bound by: Shirley Day, Sue Idle & Fran Gray.
Inspired by a Red Crinoline Quilts pattern by Paula Barnes named "Gettysburg."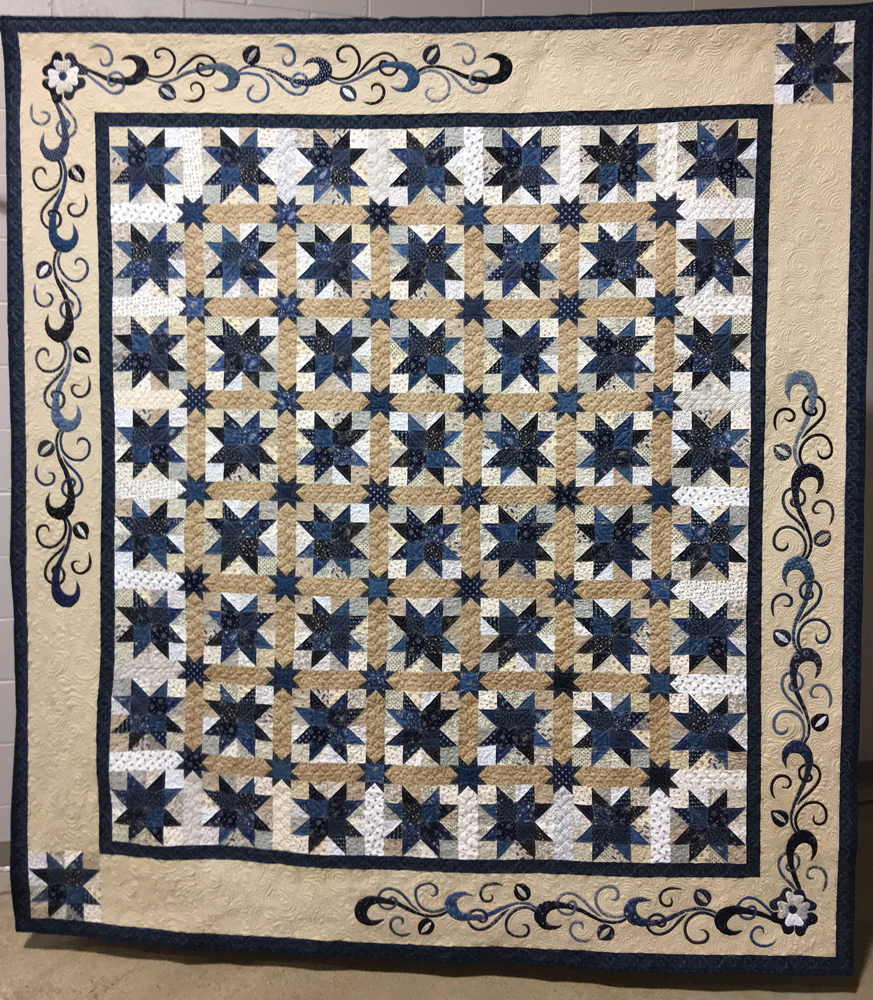 "Color In Flight" — 2016
Quilted by:Norma Reel
Designed and sewn by: Sharon Braunagel
Binding: made and applied by Beverly Alexander, then hand stitched to the quilt by the Thimbleberries Bee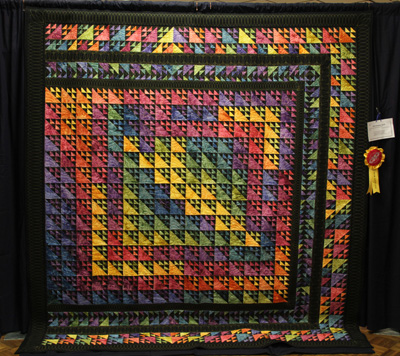 "Diamonds In The Sand" — 2015
Quilted by: Linda Bridges
Designed and sewn by: Teri Walker and friends of 'Country Living Quilts'
"Sea Scape" — 2014

Quilted by: Norma Reel
Designed and sewn by: Kathy Ashley (Busy Bee's bee)
"Star Delight" — 2013

Quilted by:
Lynn Thurston & Deb Deroche
Designed and sewn by
: Marijane Deen & Nadine Stuth - binding by Nancy Searcy
The quilt was a collaborative effort. There was no pattern, we just designed as we went. It's an original and lots of fun to do.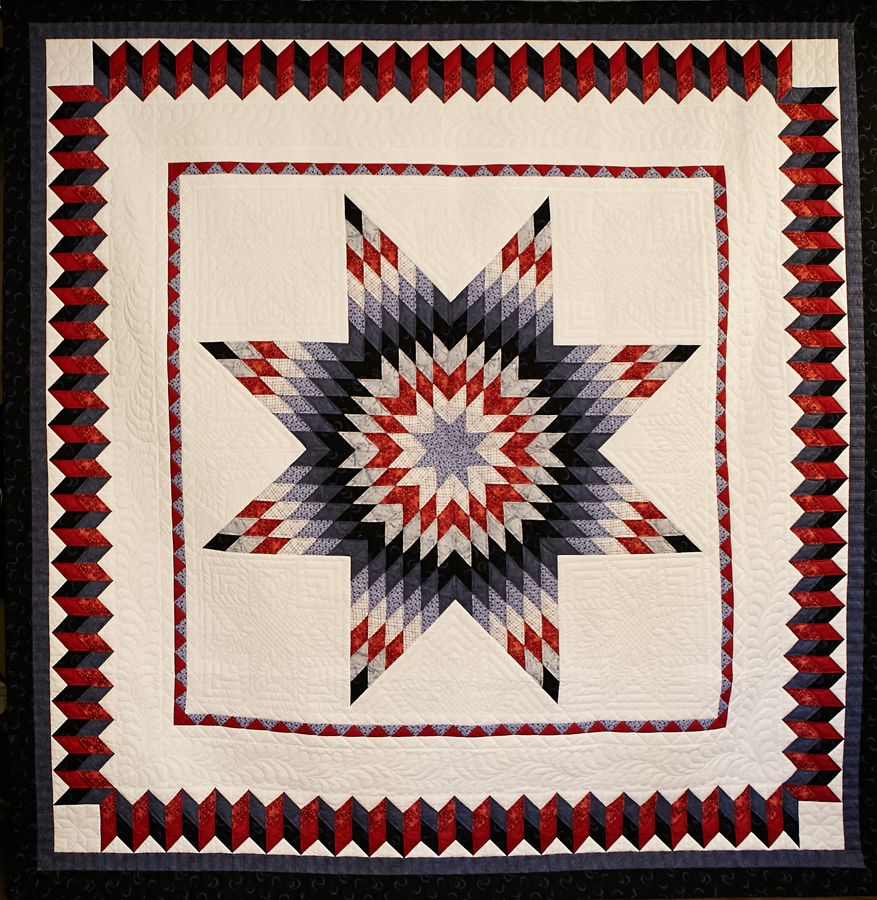 "Texas Our Texas" — 2012

Quilted by:
Linda Bridges
Sewn by:
Pinky Brauer, Linda Bridges, Kerry Dwyer-Stewart, Michaele Jackson, Peggy Leach, Lynn McCartney, Bobbie Middleton, Laura North, Laverne Ondrasek, Delores Rydell, Luci Smith, and JoAnn Williams
Design by:
JoAnn Williams, Luci Smith, Peggy Leach. (Horse head pattern used from "Horsin' Around" by Log Cabin Quiltworks) Boot & hat block similar to "Texas Thistle and Wranglers' Gear" by Sharon Wilhelm.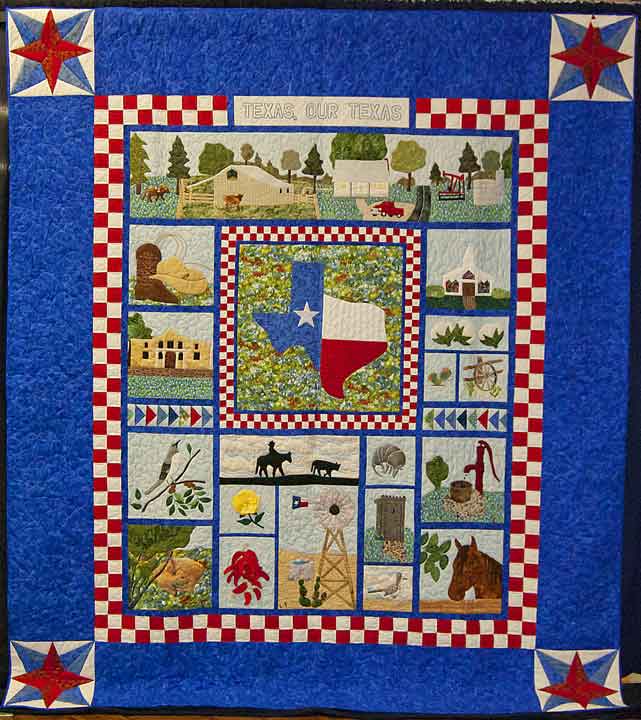 "A Jacobean Applique" — 2011

Quilted by:
Lynn McCartney
Sewn by:
the "Nimble Needles" chapter of The Applique Society, over a two to three year period of time. (Design adapted with permission from patterns of the late Pat Campbell)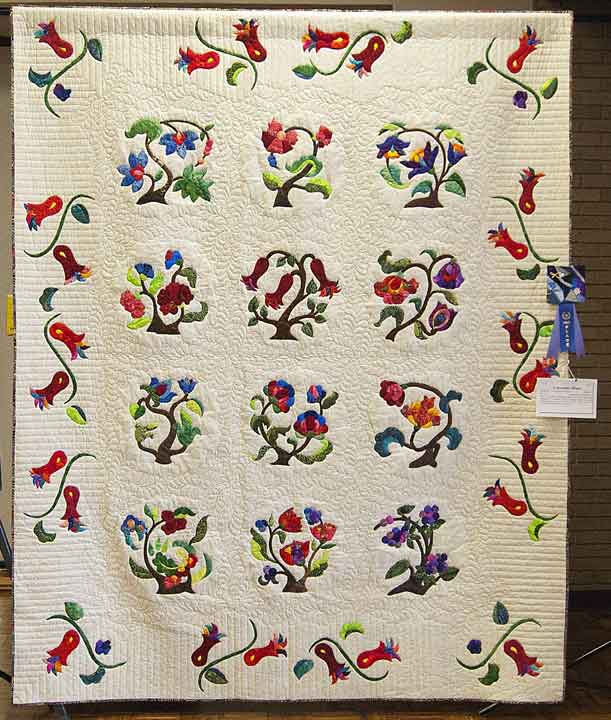 "Texas Stars" — 2010

Quilted by:
Linda Bridges
Sewn by: Beverly A
Design by: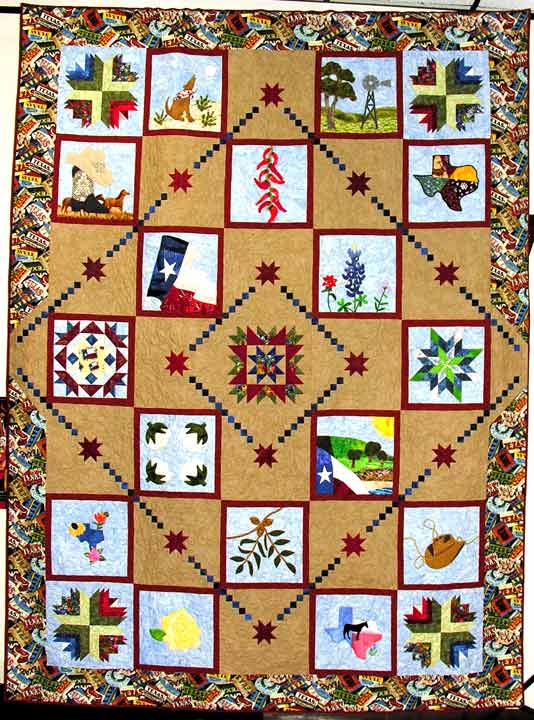 "Garden Delight" — 2009

Quilted by:
Sewn by:
Design by: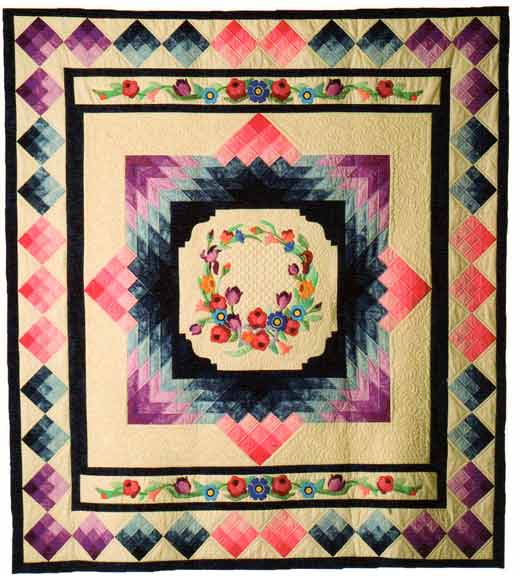 "??" — 2008

Quilted by:
Sewn by:
Design by: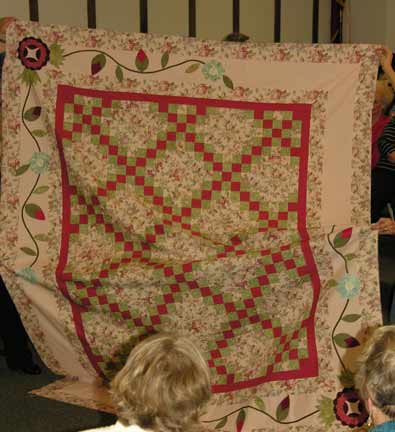 "??" — 2007

Quilted by:
Sewn by:
Design by: