Community Service | Welcome Banners

BBQG 2016 Habitat For Humanity Quilt Banners:

Approximately 12 dedications take place annually. More "Welcome Banners" for home dedications are always needed. We also need volunteers who are willing to attend the dedications to present the banners. Dedications are typically held on Saturday mornings, take about 30 minutes.
The "Welcome Banner" pattern is available for purchase at BloomCreek.com online. Nancy Sercy - committee chair – has some variations to the original pattern available as well. Feel free to contact her at (979) 693-0688 about volunteering!
2017 Workshop: February 7th – Lone Star Quiltworks — 4301 S. Texas Ave. 10am — 3pm
(We will be sewing banners for new Habitat For Humanity homeowners, presented by our guild at the home dedication. Bring your sewing machine & a lunch! Some pre-cut kits will be available to sew, but you can bring fabric from home or purchase fabric at Lone Star Quiltworks that day, as well. Call (979) 693-0688 to RSVP)
Wall Hanging Workshop March-2014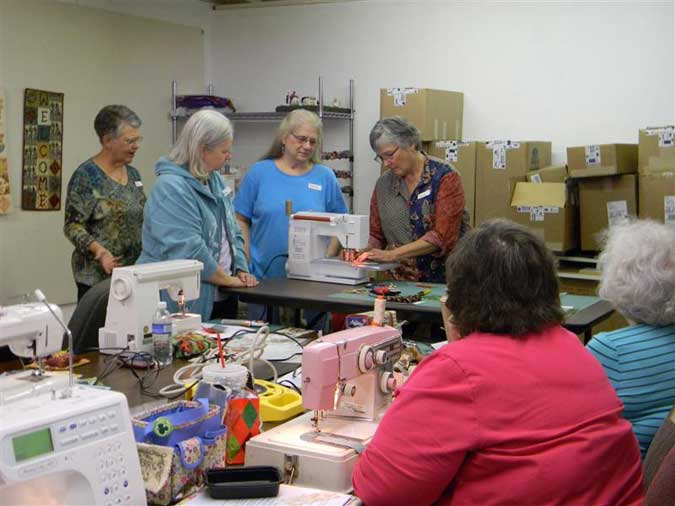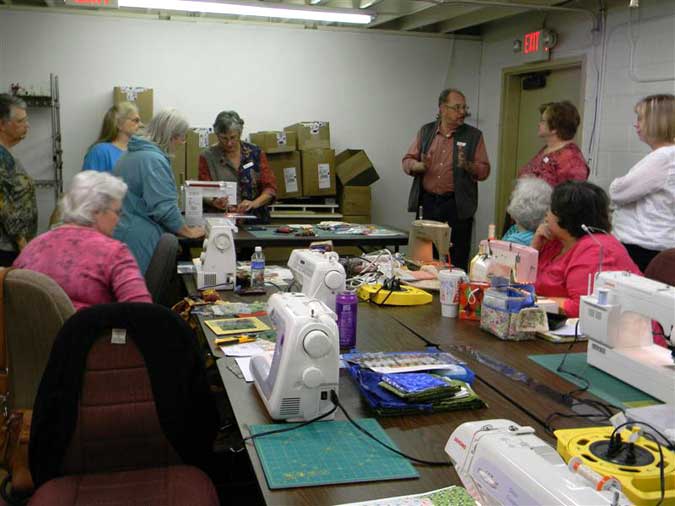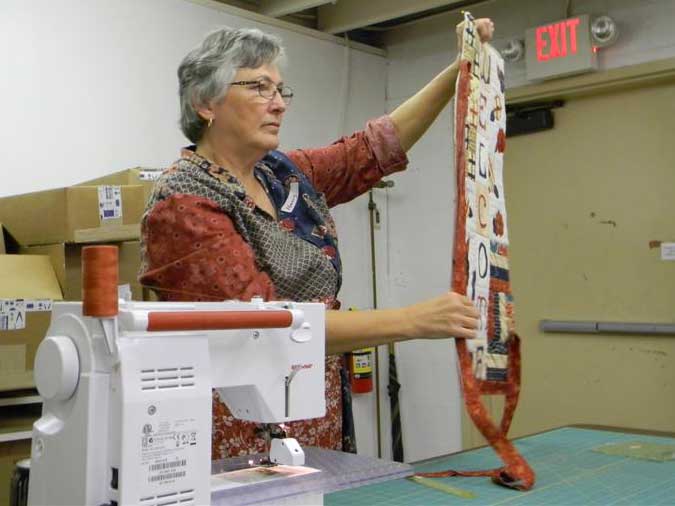 Below is a picture of some of the banners that were completed in 2012: